ICAR-CIFT observes National Science Day - 2021
In connection with the celebration of National Science Day – 2021 by ICAR-CIFT, Cochin, a 'Science Quiz' competition was organized for the staff members of ICAR – CIFT including Headquarters and its three-regional research centres at Vizag (AP), Veraval (Gujarat) and Mumbai (Maharashtra). The quiz questions were prepared based on the theme of National Science Day-2021 i.e., 'Future of STI: Impact on Education Skills and Work'. The competition was conducted online on 23 February, 2021. Totally, 10 teams, each comprising of two members, participated in the competition.  Eight teams from HQ, Cochin and one each from Veraval and Mumbai centre of ICAR-CIFT participated in the competition. Dr. A.K. Mohanty, Head, EIS Division in his introductory remark highlighted the importance of observing National Science Day. Dr. Pe. Jeyya Jeyanthi, Senior Scientist coordinated the programme with the help of Dr. Santhosh Alex, Assistant Chief Technical Officer and Smt. P. Sruthi, Senior Technical Assistant as the co-coordinators of the programme.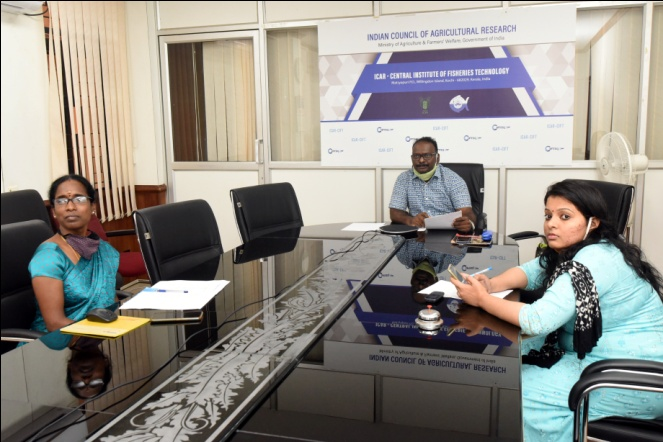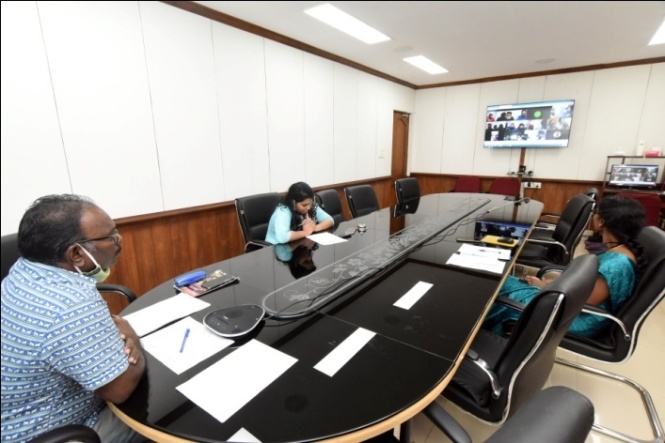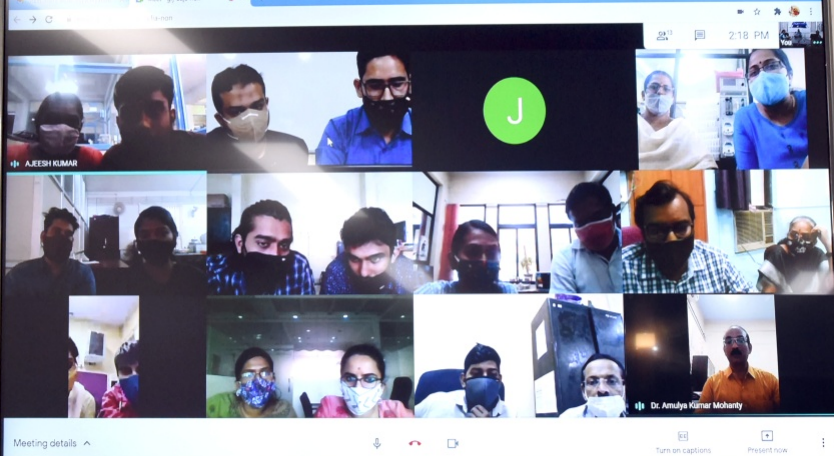 Participants of online Science Quiz competition
The team representing Microbiology, Fermentation and Biotechnology (MFB) Division of ICAR-CIFT won the first prize followed by Administration Section of ICAR-CIFT, Cochin as second and the third prize was shared by two teams viz., Quality Assurance and Management (QAM) Division of ICAR-CIFT, Cochin and the team from Veraval Research Centre of ICAR-CIFT.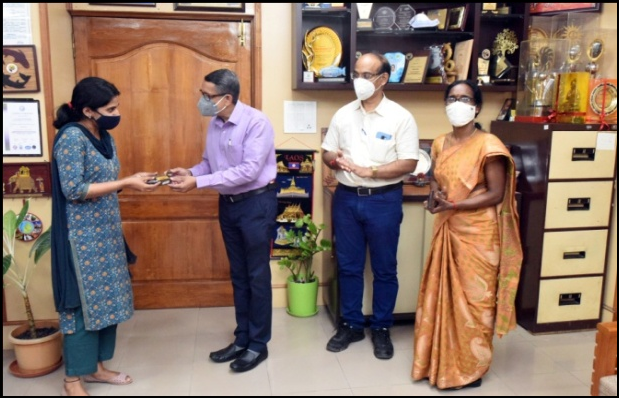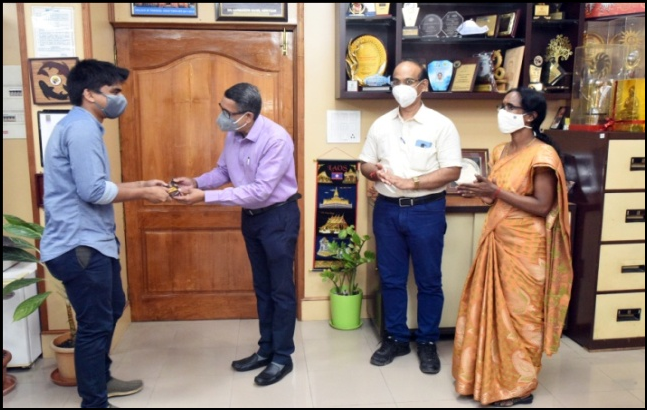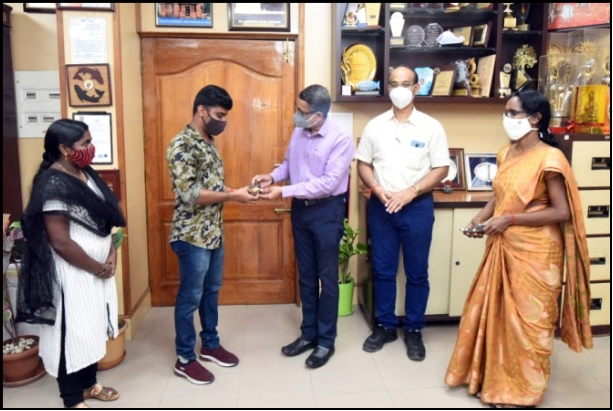 Prize distribution by Dr. Ravishankar C.N., Director, ICAR-CIFT
Director, ICAR-CIFT along with winners
The winners of the competition were awarded with prizes along with certificates and all participants were provided with participation certificate as a token of appreciation. Director, ICAR-CIFT Dr Ravishankar C.N. distributed prizes to the winners and encouraged the participants for their wholehearted participation in the programme.