Successful commissioning of solar hybrid dryer
ICAR-CIFT has developed different models and capacities of solar dryers for hygienic drying of fish. CIFT-Hybrid model solar dryers are having LPG, biomass or electricity as alternate back up heating source for continuous hygienic drying of fish even under unfavourable weather conditions. The capacity of these hybrid solar dryers varies from 6 to 110 m2 of tray spreading area for drying of various quantities of fish varying from 10 kg to 500 kg. CIFT developed eco-friendly and energy efficient solar hybrid dryers are gaining momentum among fishermen community and dry fish business start-ups.
Four units of CIFT solar dryers were commissioned recently at Karunagappalli of Kollam, Rajahmundry and Kakinada of Andhra Pradesh and Berhampur of Odisha by CIFT empanelled agency. The solar dryer commissioned at Karunagappalli is for SagarikaMatsya Unit for hygienic drying of fish. The unit commissioned at Rajahmundry and Berhempur is installed at ICAR-CTRI and Odisha University of Agriculture and Technology campus respectively for disseminating the technology and carrying out hygienic drying of fish and fishery products. The beneficiary for the dryer established at Kakinada is a budding entrepreneur who has undergone training on "Pre-processing and drying of fish" at ICAR-CIFT, Kochi.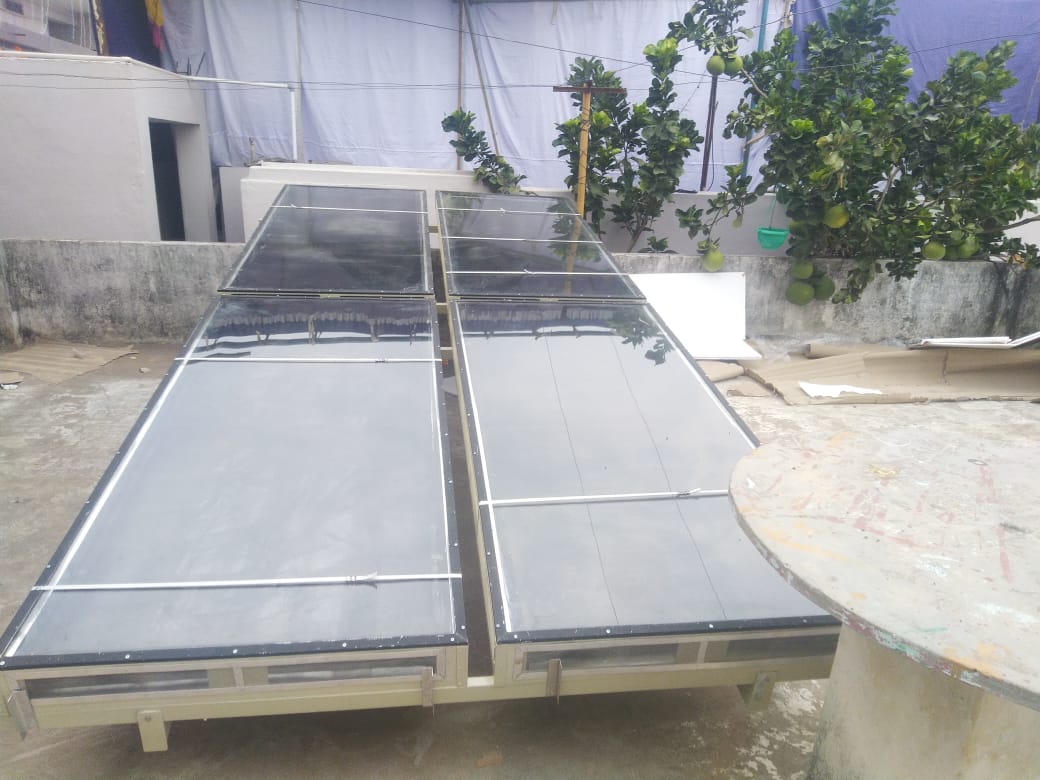 Kakinada of Andhra Pradesh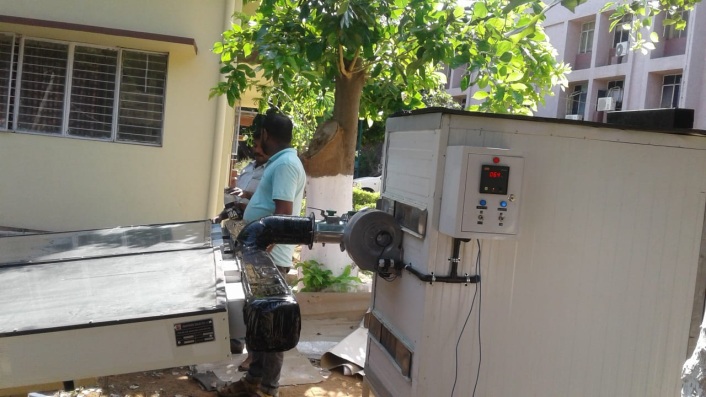 Rajahmundry of Andhra Pradesh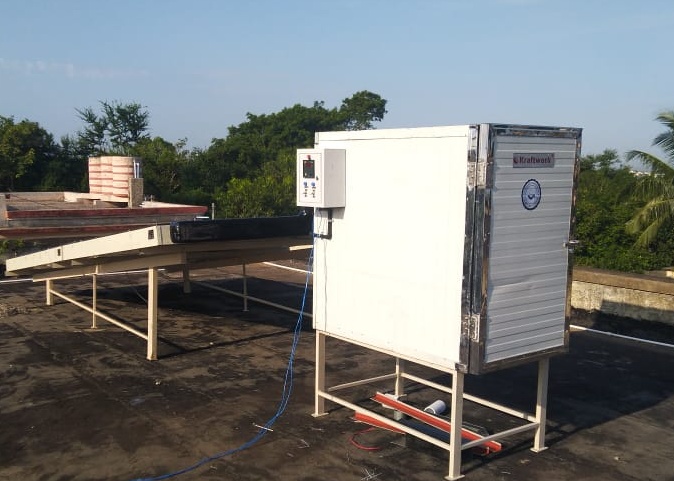 Berhampur of Odisha