Kerala State Department of Fisheries signs MoU with ICAR-CIFT for establishing Solar Hybrid Dryer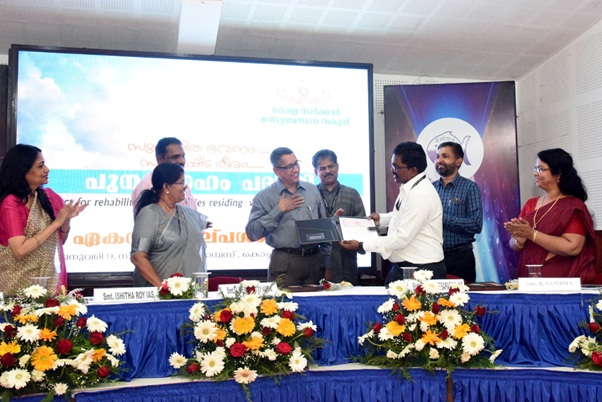 ICAR- CIFT has entered an agreement with the Kerala State Fisheries department for design and installation of a 60 Kg capacity Solar- LPG-Electrical Hybrid dryer at CIFT campus. The dryer can be used by CIFT incubates and women SHG members under 'Theeramaithry' project of Fisheries Department for producing safe dry fish on commercial scale.
The MoU was exchanged between Shri. Venkatesapathy S, IAS, Director, State Fisheries department and Dr. Ravishankar C.N, Director, ICAR-CIFT Kochi on 09 January 2020 in presence of Smt. J.Mercykutty Amma,  Minister for Fisheries,Harbour Engineering,Cashew Industry;Fisheries University, Government of Kerala and Smt. Ishitha Roy, IAS, Principal Secretary to Govt. (Fisheries).