One day Hindi Workshop at VRC of CIFT
भाकृअनुप–केमाप्रौसं के वेरावल अनुसंधान केंद्र में आयोजित की गयी
कार्यालयीन कामकाज में हिंदी यूनिकोड का प्रयोग"
विषय पर एक दिवसीय कार्यशाला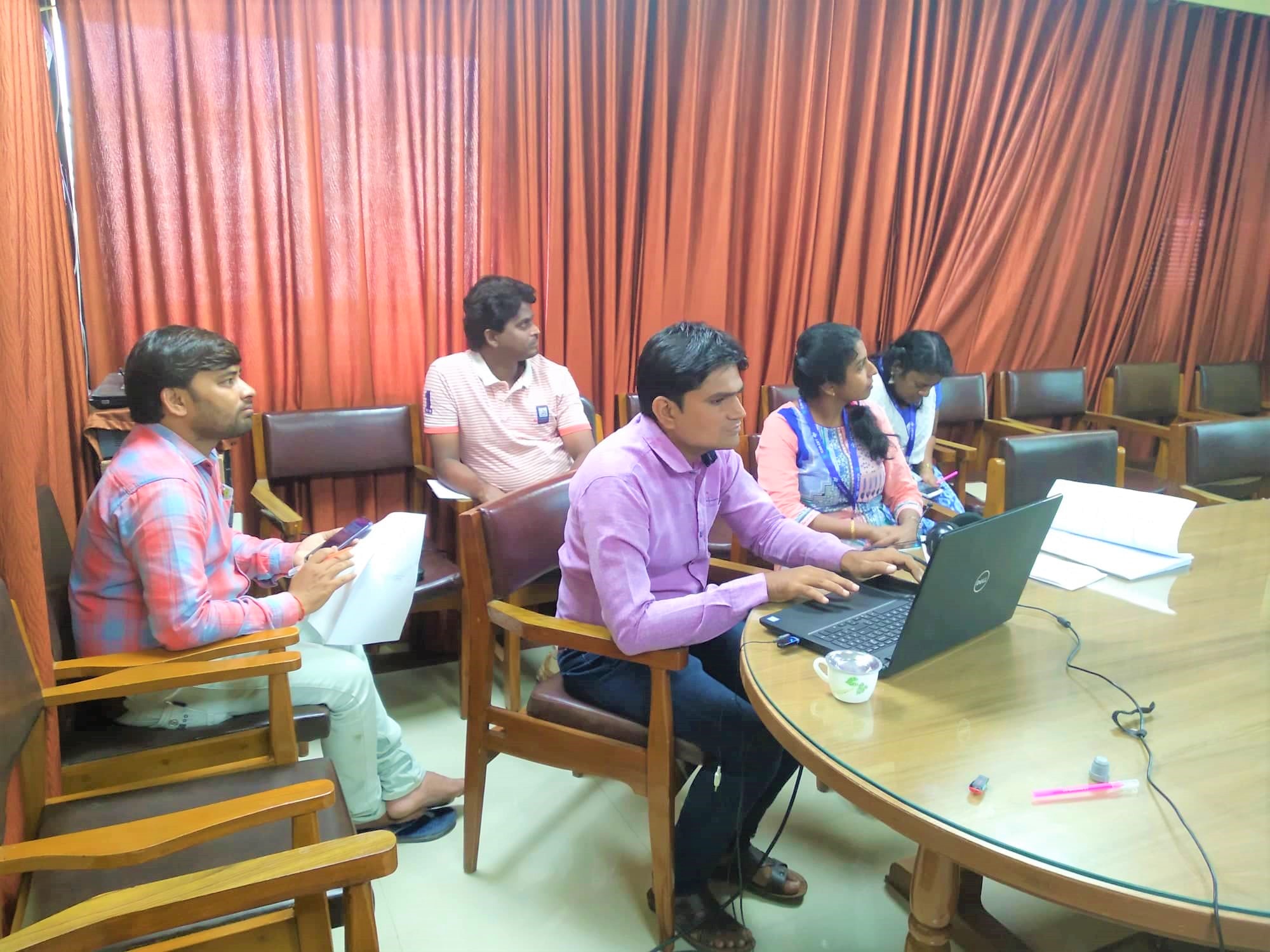 राजभाषा कार्यान्वयन एवं उसके प्रति जागरूकता बढ़ाने के लिए दिनांक 25.10.2019 को भाकृअनुप-केन्द्रीय मात्स्यिकी प्रौद्योगिकी संस्थान के वेरावल अनुसंधान केन्द्र में श्री मुकेश सोलंकी, कनिष्ठ अनुवाद अधिकारी, प्रधान मुख्य आयकर आयुक्त कार्यालय, तमिलनाडु द्वारा "कार्यालयीन कामकाज में हिंदी यूनिकोड का प्रयोग" विषय पर एक दिवसीय कार्यशाला का आयोजन किया गया। इस कार्यशाला का उद्घाटन डॉ.आशीष कुमार झा, प्रभारी वैज्ञानिक, भाकृअनुप–केमाप्रौसं का वेरावल अनुसंधान केंद्र ने किया और वर्तमान संघ के राजभाषा कार्यान्वयन में तकनीकी उन्नयन के महत्व पर टिप्पणी किया। श्रीमती निम्मी एस. कुमार, तकनीकी सहायक (हिन्‍दी अनुवादक) ने अध्यक्ष एवं दर्शकों का स्वागत किया।
As part of implementation and promotion of Official Language in Veraval Research Centre of ICAR-Central Institute of Fisheries Technology a one day workshop on 'Use of Hindi Unicode in Hindi' was conducted on 20.07.2019 by Shri Mukesh Solanki, Junior Translation Officer, Office of the Principal Chief Commissioner of Income Tax, Tamil Nadu. The workshop was inaugurated by Dr. Ashish Kumar Jha, Scientist-In-Charge, VRC of CIFT and gave a note on importance of technical upgradation in current Union official language implementation.Smt. Nimmy S. Kumar, Technical Assistant (Hindi Translator) welcomed the chair and the audience.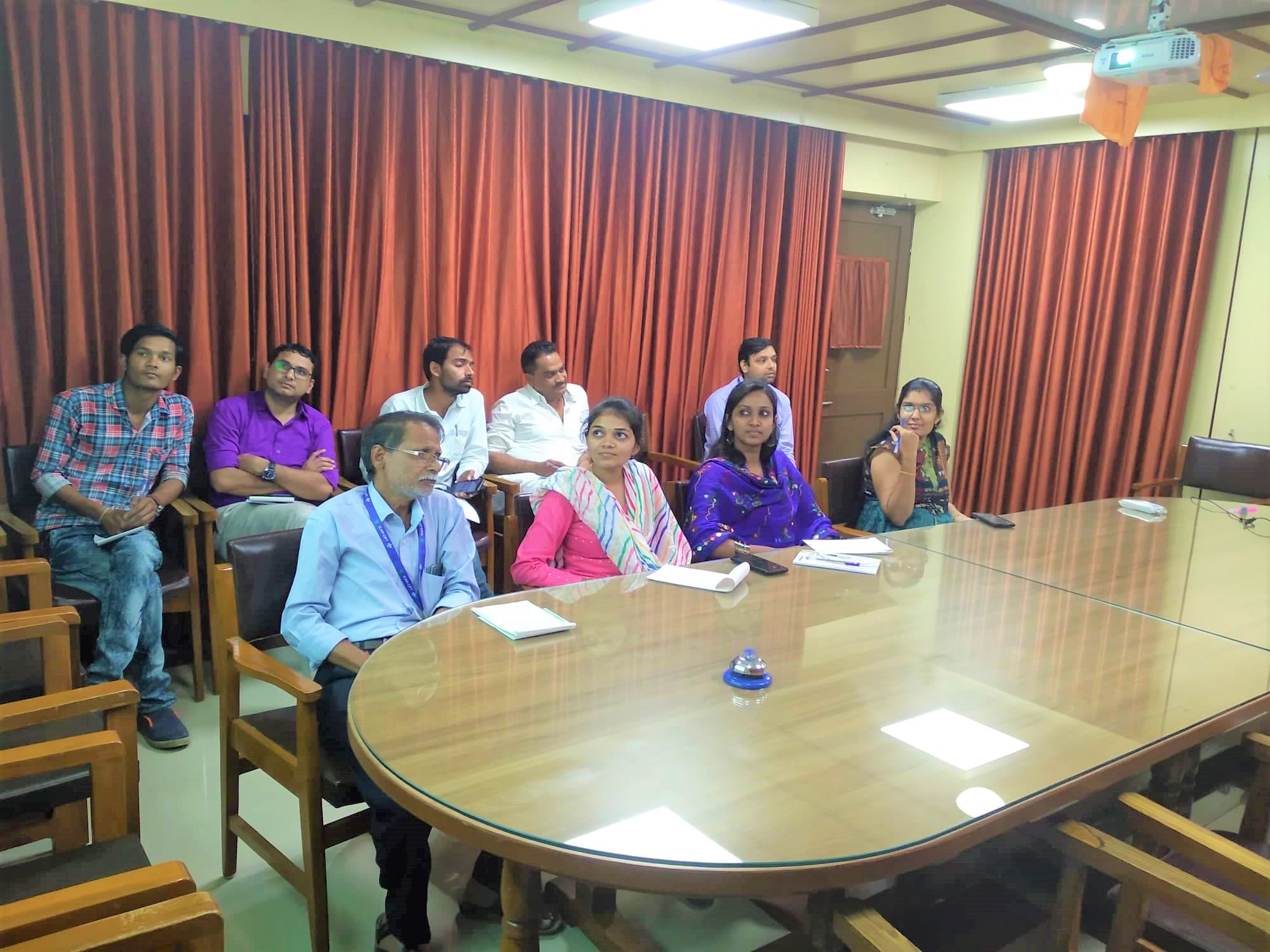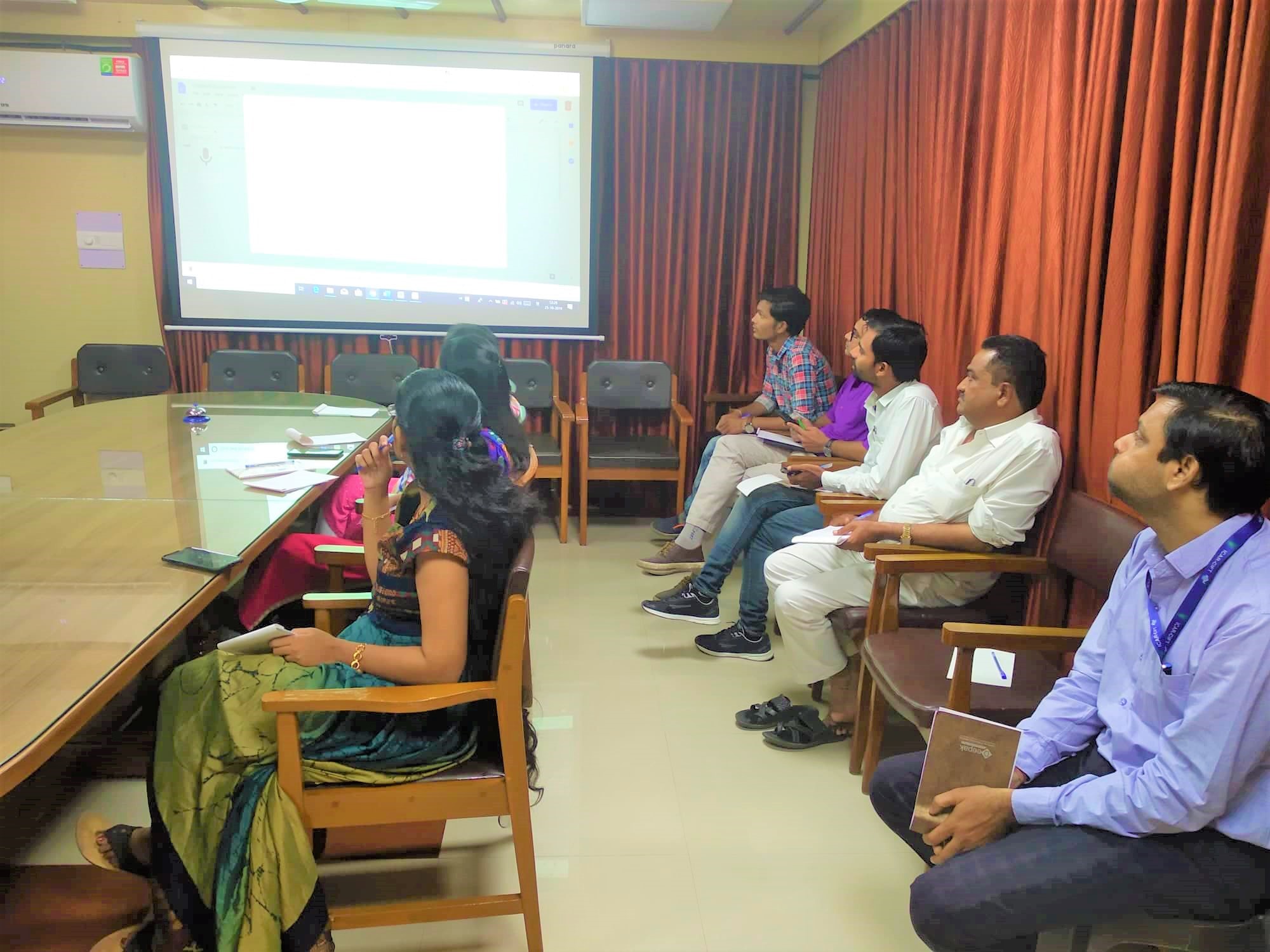 यह कार्यशाला बहुत ही संवादात्मक थी और कार्यशाला में कुल 15 कर्मचारियों ने भाग लिया। श्री मुकेश सोलंकी, कनिष्ठ अनुवाद अधिकारी ने यूनिकोड द्वारा संघ के कामकाज में सरलीकरण के बारे में टिप्पणी की। उन्होंने संघ के कामकाज में आधुनिक तकनीक के प्रयोग की सलाह देते हुए "गूगल वॉइस टाइपिंग" जैसे तकनीकों का उदाहरण दिया जिससे राजभाषा कार्यान्वयन सटीकता के साथ किया जा सकता है। उन्होंने यूनिकोड टाइपिंग के दौरान प्रयुक्त विभिन्न कीबोर्ड पर बात की जिससे गैर-हिंदी भाषी भी स्वतंत्र रूप से हिंदी टाइप कर सकते हैं।
The workshop was very interactive and there were 15 participants in the workshop. Shri. Mukesh Solanki, Junior Translation Officercommenced the session with a note onsimplification of governmentalwork. He encouraged the use of modern techniques in official work by giving the example of "Google Voice Typing" through which implementation of Official Language can be done with precision. He also gave a note on various keyboards while using Unicode through which the people who belong to Non-Hindi speaking area can also independently do Hindi typing.
कर्मचारियों के द्वारा प्रगतिशील राजभाषा कार्यान्वयन में अपना सर्वश्रेष्ठ योगदान देने के प्रण के साथ कार्यशाला की समाप्ति हुई।
The workshop concluded with an inspirational decision by the staff to give their best for the progressive official language implementation.